CHARITY SHOPS
Seconhand shops for everyone
WHAT DOES THE ACTIVITY INVOLVE?
Our popular Red Cross stores are an important part of the Red Cross's activities. We run 16 shops with second hand clothing around the capital. One shop sells children's clothing, other shops (Fremtiden and Frygtløs) specifically focus on selling youth clothing and young volunteers run the shops. At the Red Cross Megastores furniture and utility items are sold. Find the locations of the shops online on our website.
WHO ARE YOU HELPING?
Revenue from our stores helps to fund a large part of Red Cross Denmark's social activities both national and international.
WHAT ARE WE EXPECTING OF YOU?
You will have various tasks as a volunteer such as customer service, sorting clothes, ironing, window decoration or minor cleaning. You will receive thorough training and courses, and you will be invited to exciting events and have many committed colleagues. The work is unpaid and organized incooperation with the other volunteers.
WHEN AND WHERE ARE YOU HELPING?
As a volunteer in a shop you have a shift at least four hours a week. Opening hours depends on which shop you are connected to.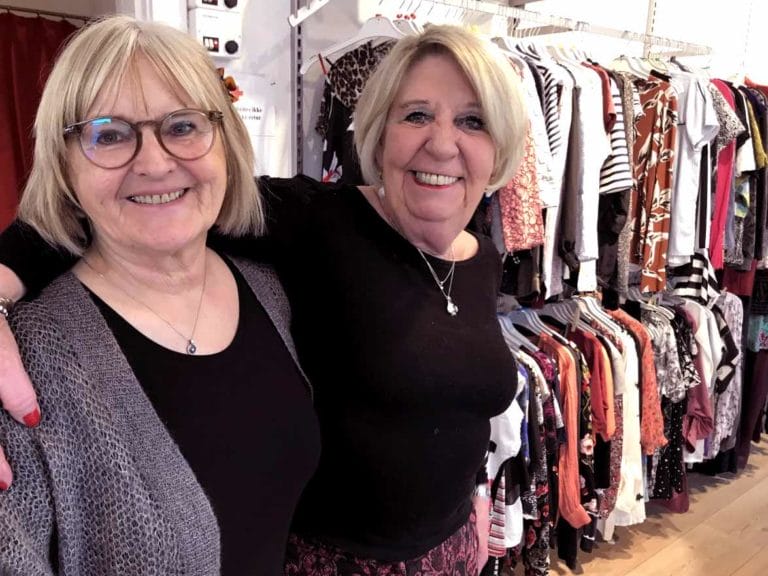 Would you like to be a volunteer like Bente and Anita or know more about the Charity Shops contact the volunteers